So I'm just about settled now after moving house to my new flat in Aylesbury, in with my boyfriend of 4 years :-) It's really lovely, with a spacious lounge, gorgeous kitchen, lots of light coming in from the windows and loads of handy storage space including a giant loft. Have been trying to make it look more homely, the furniture is all a bit mish mash at present, I wish I was rich to just go out and make it fabulous! I've ordered some new art prints for the walls, and getting some of my own photos put onto canvas, so slowly I'm sure it will come to life :-)

For the past year I've been lodging, so I just had a room in someone else's house, in a small, quiet village. It was a good money-saver but unfortunately I ended up being there a lot longer than planned and found it very stifling, not having very much space or a personalised base. Luckily I passed my driving test in May so that made everything a lot easier with the freedom that brought. It has been quite stressful the 6-8 months with many changes of plan, tons of house viewings and a lot of waiting around. There were a few times I genuinely thought I was going a tad loopy but gradually I just learned to be patient with it and now we're all sorted and so pleased with our new home :-) It's a really pleasant, peaceful area on the edge of the estate with fields, parks and a golf course a short walk away, when I took a run the other evening, the sun was setting and bathing the park and fields in glowing golden light, illuminating all the whisps of tall grass and dandelion heads, must go and take some photos there soon. 5 minutes walk away is a small shopping area with a Co-op, restaurants, gift shops, beauty salons and gym. A short drive is a huge retail park with loads of big stores, and the town centre is 5 minutes drive.
I'm also really excited to have just started a Holistic Massage course, which is just 10 minutes away. It's an evening class every Wednesday for a year, at the end of which I'll be fully qualified to work as a holistic massage therapist, for myself at home, mobile, or in spas, salons, gyms, hotels, nhs trusts, etc :-) The centre has a beauty salon, traditional relaxation therapies, floatation tank, reflexology, hypnotherapy, reiki, yoga, acupuncture, allergy testing, nutritional therapy and loads of other things I love and look forward to trying out. So I will no doubt be indulging as well as learning. I did a course in Indian Head Massage earlier this year and really felt it was for me, having always been interested in alternative therapies and healing, and wanting to learn it since I was quite young, I'm so glad I've started the ball rolling! It's something I just feel magnetised to do and gives me a lot of peace and reward, but I really needed to learn how to do it properly!
From now until December it's the Anatomy & Physiology theory section we are learning, so it's back to school with Biology, including homework!!! But it's really exciting and the group is just small of 11/12 students, some are around my age and just looking to enhance their skills and hopefully add to their career path, and many are carers looking to bring massage into their professions to help their patients... a midwife, a mental health worker, a physiotherapist's assistant... so a really great group of people. Once I'm qualified it also opens me up to expand and add to my skills with other therapies so I'm really looking forward to where I can go with it.
I've also recently bought some new kit for my camera and look forward to getting back into some of my own photography, as I haven't had loads of spare time to do much for a while. I'm aiming at getting into some bookcover photography as well as continuing my own projects, so overall I'm just enjoying a mix of things, setting myself some goals and trying out new things.
It is so good to get my own space back, I feel revived, and it's been super having time to think and plan for the coming year. 6 months ago I wasn't sure how much longer I'd be modelling full time for, I was feeling quite down and stressed and thought maybe my modelling time was drawing to a close, but in recent months I just seem to have had so many fantastic jobs and really enjoyable shoots, and met so many amazing people. It has renewed my mindset and really given me a new appetite for this job. It can be just so much hard work and effort to keep it all going, but it is definately worth it for all the creativity and the great people you come across; the majority are just so unbelievably supportive to each other and show so much kindness and fun. If you're reading, a big thank you to everyone who I've worked with - photographers, models, stylists, make-up artists, assistants, photographer's partners... whether it's been 1-to-1 or a team, getting together to make great images, share inspirations, encourage each other into new things, recommend people to others; it's all so rewarding. When we get to the end of the shoot and the photographer says how pleased they are with the images; it is a really great feeling, and makes me feel ready to burst with happiness. I've seen photographers who I work with, grow and learn; their portfolio's expanding and improving drastically with different styles as they push and challenge themselves, gaining confidence and enjoyment in their work, and I have met many people who have helped
me
grow and learn, shared their stories and attitudes, opened my mind to new ways of thinking, which I absorb into my world and appreciate hugely - thank you! I've been greatly inspired by photographers and their sheer talent & ways of capturing their visions, by the dedication of designers to their work, by the amazing skills of so many superb models - gosh there is so much amazing modelling talent around at the moment! Everyone has their own personal strengths and variations, creating a delicious rainbow of different styles and looks. Photographers - if you can, don't delay, book these models, support them in their occupation, explore and push new ideas, innovative and classic, simple or elaborate, get together and create!
This reminds me just to say... TRAVEL... I will be travelling all around the UK & Europe over the next 6 months or so, as I usually do, so please please please, if you are reading and you would seriously like to book me if I come to your area - email me and let me know
now
- holly@ivoryflame.co.uk. That way it's easier for my planning, easier to arrange something to suit you, and just more likely we will get to shoot. Same for any other models you fancy working with, you never know what travel plans they may have, if only they heard from a few more people in that area to help fund the trip - so make the move and express your interest so they can note you down and get things going! :-)
As well as my usual travelling around, I'm also exploring the local area for new studios and locations, so will report back to you soon with a list of places to shoot! :-) I'm now closer to Milton Keynes, Northampton, Bedford, High Wycombe and North London, as well as still not far from Oxford & Reading.
I also had a big update of my modelling wardrobe a few weeks ago, clearing out and selling older stuff to help buy new items, including funky shoes, new billowing skirts, edgy dresses, autumnal outfits, beautiful jewellery and awesome accessories.
I try my best to keep my modelling fresh, and although I have no pronblem wih working on specific ideas and following instruction; I do very much enjoy collaborating with the photographer throughout the shoot, bouncing ideas of each other, experimenting, pushing my posing, receiving and giving feedback, reviewing, improving - this is standard when you book me.
Another thing I wanted to offer now is Concept Planning. This is going to be kind of an extension in your booking, for anyone who would like extra help and time in developing ideas, inspirations, styling and planning. I know some people struggle to think up fresh ideas, just don't know how to describe what look it is they want, or feel a little stagnant in their current work style.
With my Fine Art background and love for eyecatching presentation and artistic ideas, that sort of thing is playtime for me, and I always love to do something different. I could offer my help in understanding your interests, seeing what styles and work you aspire to, brainstorming ideas for your consideration and planning a range of looks together collaboratively, drawing inspirations from films, artwork, a simple photo I/you saw, culture, current or classic fashions, nature, animals, dreams, a single word or a certain emotion, experience or statement you would like to portray. I am confident with my own hair and make-up, which I can do from barely there natural, to an extreme range of darker, funkier and more colourful styles, or can recommend stylists to enhance the visuals further. So whether you want classic art nudes with a twist, raw emotive portraits, twisted figure, en vogue fashion, retro hollywood glamour, dreamlike fairytale, high energy fashion, historic time travel, uplifting spirituality, something simple, beautiful, strange, heartbreaking or sparkling, I'd love to help come up with something we can both really get our teeth into for a really enjoyable and invigorating shoot, so if this is something that interests you then please get in touch for more details - holly@ivoryflame.co.uk
I recently made an
Ivory Flame Facebook Profile
- so click here to
add me as a friend
, and I use my
Ivory Flame Page
for updates, thoughts, travel, availability, interesting links and behind the scenes pictures so feel free to '
like
' that if you haven't already :-)
Also a big thank you to
Rebecca Parker
who did my new 'Ivory Underworld' logo to match the font on my
website
:-) Rebecca is an extremely talented digital artist and photographer, so be sure to check out her luscious new website -
www.rebecca-parker.co.uk
So that's about it for me for now... thanks for reading all that :-) If anyone would like to make a booking, as always, just email me to discuss the various options. I'll be posting up loads of new images that I still have to catch up with soon, I always have a backlog!
Here's a few I love by
Gareth Hickey
from Chester... :-)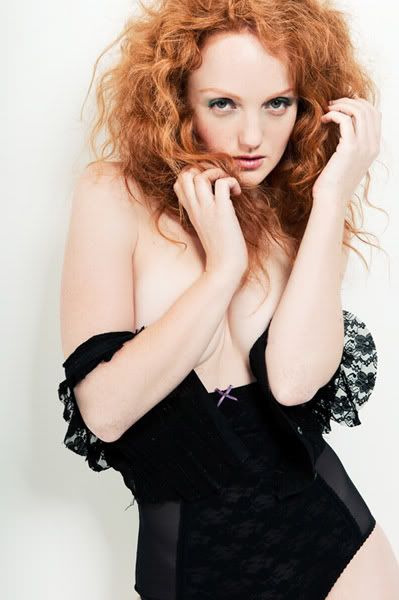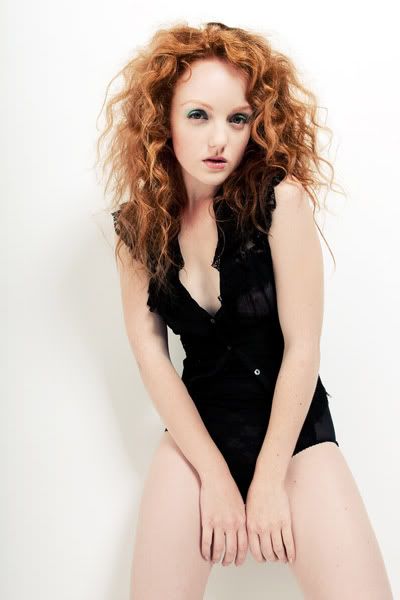 Bye for now :-)

Holly x